High-end Smart Alarming Recoiler.
Patented product.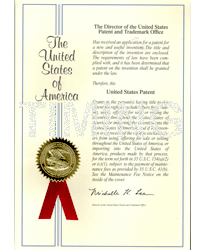 A small-sized versatile alarming recoiler solution; can work with different sensors to take the place of traditional coiled-cabled sensor & alarm controller; few visible cables make neat displays.
With functions as:
* turn on / off device by a remote key;
* alarm triggered when cable is cut / short circuit;
* alarm triggered via sensor;
* low battery indication;
* turn on / off battery by a switch;
* alarm when the recoiler is tampered;
* can also do coding function, and replaceable battery function (custom made)
Product size: 46X46X29mm
Power supply way: changeable 3V lithium battery.
Maximum standby: 2 year
Alarm volume: ≥95db±5%.
Cable diameter: 1.2mm
Cable length: 140Cm (standard).
Cable retraction force: 1/3Lb
Cable end can have different sensors like PB-L02, PB-L02D, PB-XQ, ES502, ES503, ES505, ES540, ES552, ES553, ES548, or L/T shaped pin (for connecting alarming tag with signal output function / other types of sensors).














Solution